Success & Glory to God

at
The 14th Annual
MID-AMERICA PROPHECY CONFERENCE
"WINDS OF CHANGE"
and the
GOD WHO
DOES NOT CHANGE
May 26-27, 2023, Tulsa, Oklahoma
Marriott Tulsa Southern Hills

"...the four winds of heaven were stirring up the great sea...of nations who rush on
like the rumbling of mighty waters...of many peoples who roar
like the roaring of the seas...But He will rebuke them...
For I, the LORD, do not change..." (Dan 7:2; Isa 17:12-13; Mal 3:6)


The WINDS OF CHANGE are sweeping across the world.
History-breaking fundamental CHANGE. Change challenging the core laws of Creation itself.
PAY PAL REGISTRATION (Right)
is now much more simple & easy ...HERE'S WHAT YOU'LL SEE WHEN THE PAY PAL SCREEN COMES UP
Donate to
Bible Prophecy As Written Ministries
$ 0.00
USD
Add $0.00 to help cover the fees. [optional]
Make this a monthly donation [optional]
Donate with PayPal
Donate with Debit or Credit Card
Cancel and return to Bible Prophecy As Written Don't let the "Donate" sign confuse you; USE IT to enter your registration(s).

We will recognize your registration fee & the number of people registered by the amount you enter.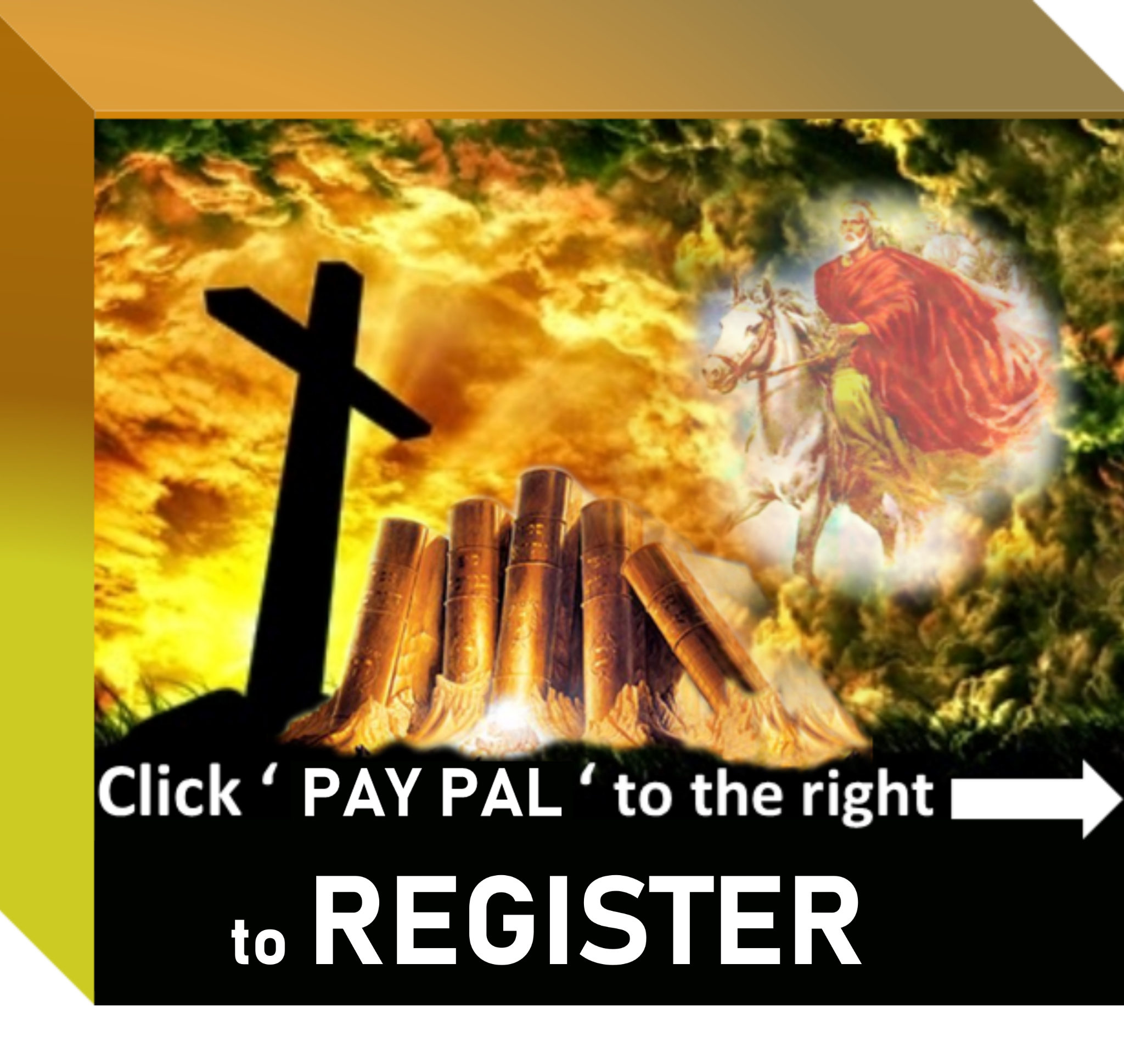 Please enter "Contact Information" in PayPal so we can send you your receipt. Thank you!