–Todays' Signs–
Is Jesus "at the door"? Mat 24:33
The 2021 MID-AMERICA PROPHECY CONFERENCE...
...is scheduled for May 28-29, 2021
Friday 9am-9pm ... Saturday 9am-1:30pm
Don't forget to put this date on your calendar TODAY! (Schedule & Speakers BELOW)
This is the Prophecy Conference with the reputation for non-speculative, Bible-first teaching!
Set Aside May 28-29, 2021 for Your Bible Prophecy VACATION ...
… as many have done for the past 10 years.
The coming of Jesus Christ is in the very near future judging from the explosion of End Time signs gushing forth from the big-screen on your home TV. Join us for this annual Conference, which has a reputation as one of the best in America—solidly grounded in What The Bible Says! The strong Bible study is linked together with warm fellowship. Seating with classroom tables (for your Bible, water, note pad & materials) in a large auditorium provides for maximum comfort. Anticipate sharing the Word with some of today's most highly regarded prophecy teachers. But most of all, know that the focus of this Conference is on the Grace and the Glory of Jesus Christ.
■ CORONAVIRUS PRECAUTION ■
Seating will be spaced & limited. Centers for Disease Control and Prevention (CDC) guidelines will be strictly implemented to maximize everyone's safety and protection.
Conference REGISTRATION is $60.00 per person
RIGHT: register by Pay Pal ⇒ ⇒ ⇒ ⇒
BELOW: register by Mail—copy, print, & send in Form ⇓

The MARRIOTT HOTEL SOUTHERN HILLS TULSA

Event Summary:
MidAmerica Prophecy Conference Apr 2021
Start Date for special room rate: Thursday, May 27, 2021
End Date, check out: Saturday, May 29, 2021
Last Day to Book: Tuesday, April 27, 2021
Hotel(s) offering your special group rate:
Marriott Tulsa Hotel Southern Hills for 96 USD per night
BOOK YOU ROOM here...
Book your group rate for MidAmerica Prophecy Conference Apr 2021
What Biblical Signs of the End Time are embedded in Today's Tumultuous Events? ■ Is the World of the Antichrist near? ■ What is the significance of Israel, Grace, the Gospel— in these Latter Days? ■ Is Babylon—the "Great City"— at the precipice of an Overnight Rise?
...and MORE... don't forget to bring your Bible!
—HERE are our SPEAKERS — complete SCHEDULE below...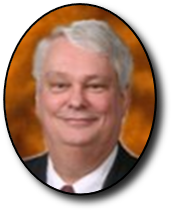 Thomas Ice
Calvary University & Pre-Trib Research Center
Dr. Ice is the Editor of the Interdisciplinary Journal on Biblical Authority, a professor of theology, & the co-founder with Dr. Tim LaHaye of The Pre-Trib Research Center and has served as its Executive Director since its founding in 1994 .
The purpose of "Pre-Trib", as we all call it, is to research, teach, and defend the pretribulational rapture and related Bible prophecy doctrines.
Thomas has authored and co-authored about 35 books, written hundreds of articles, and is a frequent speaker at churches and conferences. He has served as a pastor for 17 years. He is a graduate of Dallas Theological Seminary, 1981; Ph.D., and Tyndale Theological Seminary, 1995.
Dr. Ice has been a regular speaker at this Conference.
Andy Woods
Andy Woods Ministries
Dr. Woods is the Senior pastor of Sugar Land Bible Church. He is also the president of Chafer Theological Seminary. In addition, Andy has contributed to many theological journals and Christian books and has spoken on a variety of topics at Christian conferences. Many of his articles and conference seminars are also available at www.spiritandtruth.org
His his own books include The Coming Kingdom, The Middle East Meltdown, Ever Reforming, and The Falling Away.

Andy is a regular and highly anticipated speaker at the annual Pre-Trib Research Study Group which sorts out Biblical truth from biblical-speculation through careful study and research of Bible prophecy issues.
Dr. Woods has spoken several times at this Conference.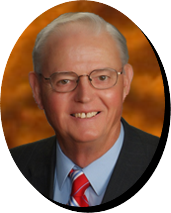 Daymond Duck
Prophecy Plus Ministries
"By God's grace", Daymond Duck is a graduate of the University Of Tennessee in Knoxville, TN. Daymond is the founder and president of Prophecy Plus Ministries, as well as the best-selling author of a shelf full of books (three have been published in foreign languages). He is a member of the prestigious Pre-Trip Study Group, a conference speaker, and a writer for raptureready.com, the worlds' most widely accessed prophecy-Internet-site.
Pastor Duck is a retired United Methodist pastor, has made more than 300 TV appearances, and has been a member of the Baptist Church in his home town since 2006.
Pastor Duck has been a regular speaker at this Conference.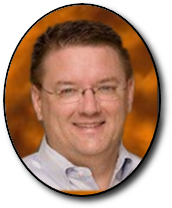 J.B. Hixson
Not By Works Ministries
J. B. Hixson is a nationally known author, speaker, and radio host, with more than thirty years of ministry experience in the pastoral and academic arenas. Recognized for his expertise in the areas of Systematic Theology, Bible Prophecy, Evangelism, Discipleship, and Hermeneutics, Dr. Hixson has a passion for communicating important theological truths from God's Word in a clear and easy to understand way.

He earned his B.A. degree from Houston Baptist University, Th.M. degree from Dallas Theological Seminary, and Ph.D. degree from Baptist Bible Seminary. He is the author of nine books including: Getting the Gospel Wrong: The Evangelical Crisis No One is Talking About; The Gospel Unplugged: Good News Plain and Simple; The Great Last Days Deception: Exposing Satan's New World Order Agenda; What Lies Ahead: A Biblical Overview of the End Times, and is the editor of Freely By His Grace: Classical Grace Theology.
J. B. and his wife Wendy have been married for twenty-eight years and have six children and one granddaughter.

Dr. Hixson has spoken several times at this Conference.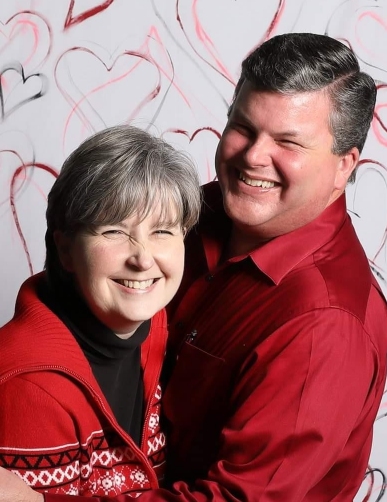 Meet our MUSIC & WORSHIP DIRECTORS
SHAWN & ALISON CRANE

(Shawn also handles stage & AV management)

Shawn and Alison Crane have been singing together for over 26 years. They have now been married for 24 years.
Serving 29 years in Music Ministry, Shawn is now the Minister of Music at Center Fork Baptist Church in Hot Springs, AR.
Alison has worked with choirs and drama ministries for over 28 years, and is now serving as Kidz Choir Director and Director of Drama Ministries at Center Fork.
Shawn and Alison have led the worship at the Mid-America Prophecy Conference since 2004.
Their missionary and music ministry has led them to sing in the U.S., Canada, Greece, Italy, Russia, Romania, Turkey, Spain and Israel.
Shawn & Alison have three wonderful children, Anna, 22, Jonathan, 20, and Jolie, 18.
Psalm 104:33 is the theme verse for their lives:
I will sing to the Lord all my life;
I will sing praise to my God as long as I live.

LEFT: Tulsa Marriott Southern Hills
RIGHT: Large Auditorium, Classroom Tables, 2 Giant Screens, Book table resources & Starbucks right outside the auditorium doors.
1-866-530-3760 (mention the
special $96 room rate for the
Mid-America Prophecy Conference, May 28-29, Tulsa, OK)