To Receive Newsletters, E-mail Studies, U-Tube Studies (very good graphics),
Annual Mid-America Prophecy Conference info, etc....

SUBSCRIBE below... no cost

Home
Jesus says in Matthew 24:25 "Behold, I have told you in advance." From Genesis to Revelation God gives us the gift of a view into the future. Fulfilled prophecy provides the assurance that as yet unfulfilled prophecies will yet be fulfilled just as accurately, literally and completely. Jesus teaches us that when we see the fulfillment of these prophecies, we are to "recognize that He is near, right at the door [of returning]." Matthew 24:33
Bible prophecy testifies to and glorifies Jesus Christ. We will not forget that. Articles will be devoted to the accuracy of the plain, normal and literal text of the Bible, with Jesus always at the center. They will be long on accuracy to the straightforward sense of the meaning, and short on speculation and sensationalism. The bottom line message of Scripture, that Jesus Christ is God the Son and the Way, the Truth and the Life, and the only way to God the Father and Eternal Life, will always be at the forefront of Bible Prophecy As Written.
DO YOU HAVE ETERNAL LIFE?
HERE'S HOW YOU CAN...
Believe that Jesus Christ is the only-begotten SON OF GOD who DIED to save you from your sins and who ROSE FROM THE DEAD that you can have Eternal Life.
If you simply BELIEVE IN JESUS as your Savior, then you will be saved. (John 3:16; Acts 16:31)
MORE...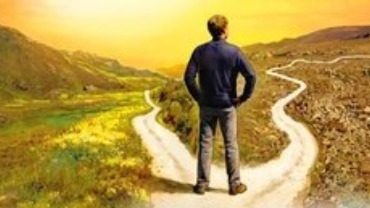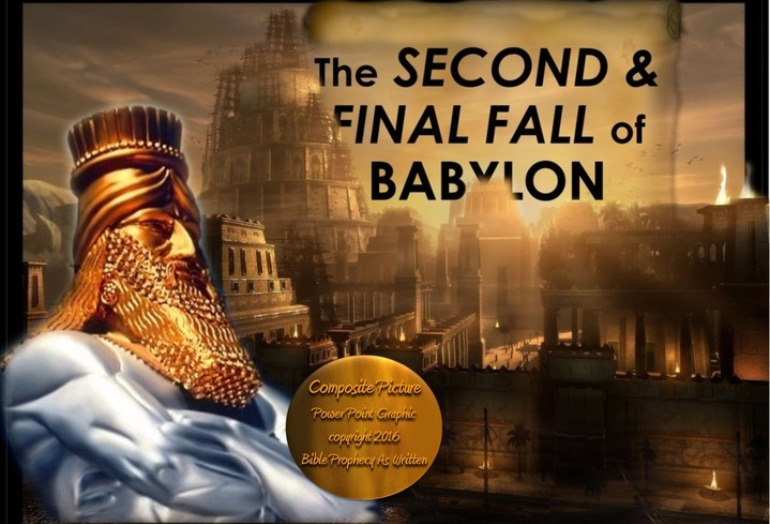 Will BABYLON Be REBUILT in the Last Days?
Will the literal city of Babylon, in modern Iraq, be Rebuilt? Is Babylon, Iraq, that "great city" of "Babylon" mentioned 5 times in Revelation 18? Will original Babylon rise up again to exist as the leading city of the Antichrist at the End Time?
There is
PHOTOGRAPHIC PROOF
that NOT ONE of six (6) prophecies about Babylon in the Old Testament has ever been fulfilled. To fulfill these prophecies, Babylon must rise up again, just as Israel rose up again to fulfill the prophecies of the Jewish return to that land in the Last Days.

ISRAEL is SECURE TODAY...
the Russian Invasion NEXT?
The ISSUE
Are Today's Events lining up with the Biblical prophecies of The Russian-Islamic invasion of Israel predicted in Ezekiel 38-39. A KEY prerequisite to the "Magog Invasion"--Is Israel "secure" today, as it must be before that invasion occurs?


The Israelites are trapped. The Red Sea is before them; the Egyptian army is behind them. Fear mounts. Threats loom large. The Egyptian attack is imminent. (Exodus 14:10-15) Yet Psalm 78:53 says, using the Hebrew word "betach," that Israel during the Exodus is secure because GOD IS THEIR SECURITY.

Ezekiel says the same thing about ISRAEL TODAY regarding the coming "Magog War."
Prophecy Retreat (Mini-Conference) Bible Study Calendar for 2019...
Dec 19
Stay tuned... More coming on the 2020 Schedule...

Bible Prophecy & the Issues of out Day, Thursday evenings, as shown on schedule above...

We will be open at 6 pm for snacks and fellowship—our study begins at 6:30 pm

Eastwood Baptist Church, 949 S. 91st E. Ave., (11th St. between Memorial & Mingo), Tulsa, OK
REVELATION DVD SET (only 7 sets left)
* Chapter & verse (all 22 chapters), 28 1-hour-plus DVDs
* Personal viewing & study, Bible study groups, Church-study, etc.
* Graphic Power Point animated-art to aid understanding.
* Focus is on Scripture, not speculation, in a literal understanding context.
* FULL SET- $150.00 (order through Pay Pal on "Buy Now" button below, or by address or telephone number below)