Romans to Ephesians— GRACE CHARTS
UNDER CONSTRUCTION
Below 1. First, the Grace Chart QUICK-Guide,
2. Then the New Testament Book-verses positioned on the Chart to highlight God's Grace in a believer's life.
GRACE CHART Quick-Guide below; the focus is on the Believer; follow the Colors (red & blue), and the Numbers (1-4), Complete Guide HERE

The COLORS— RED— is the Life of a Believer; BLUE—is the Life of an Unbeliever.
The NUMBERS—based on Ephesians 5;8 (& 4:22);
#1) The Everlasting rejection of an unrepentant Unbeliever;
#2) The Everlasting-Moment of a Believer's Salvation;

#3) The Walk of a Faithful Believer in the Will of God:
#4) The Walk of an Unfaithful Believer in the Way of the World: COMPLETE Grace-Chart Guide HERE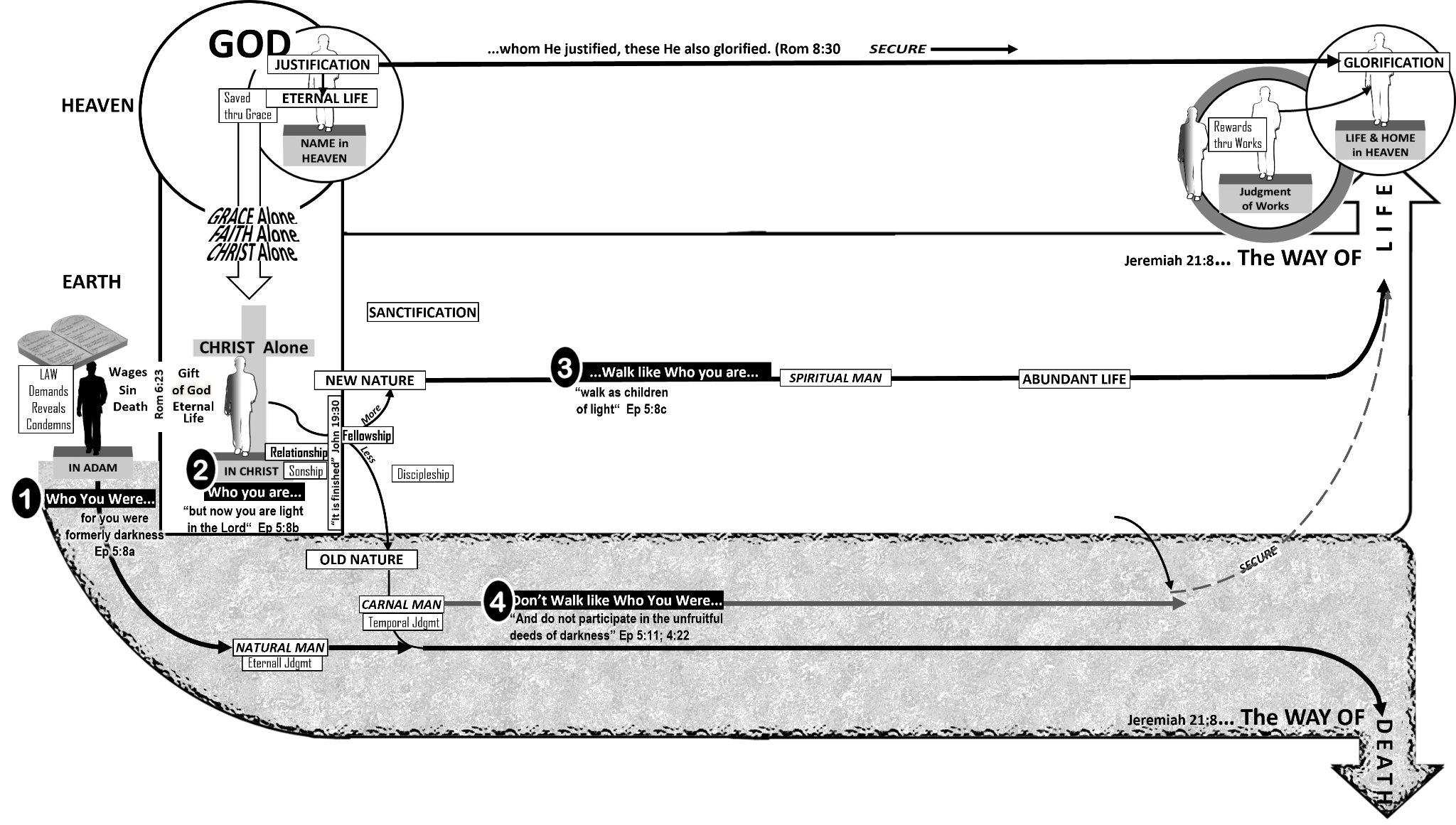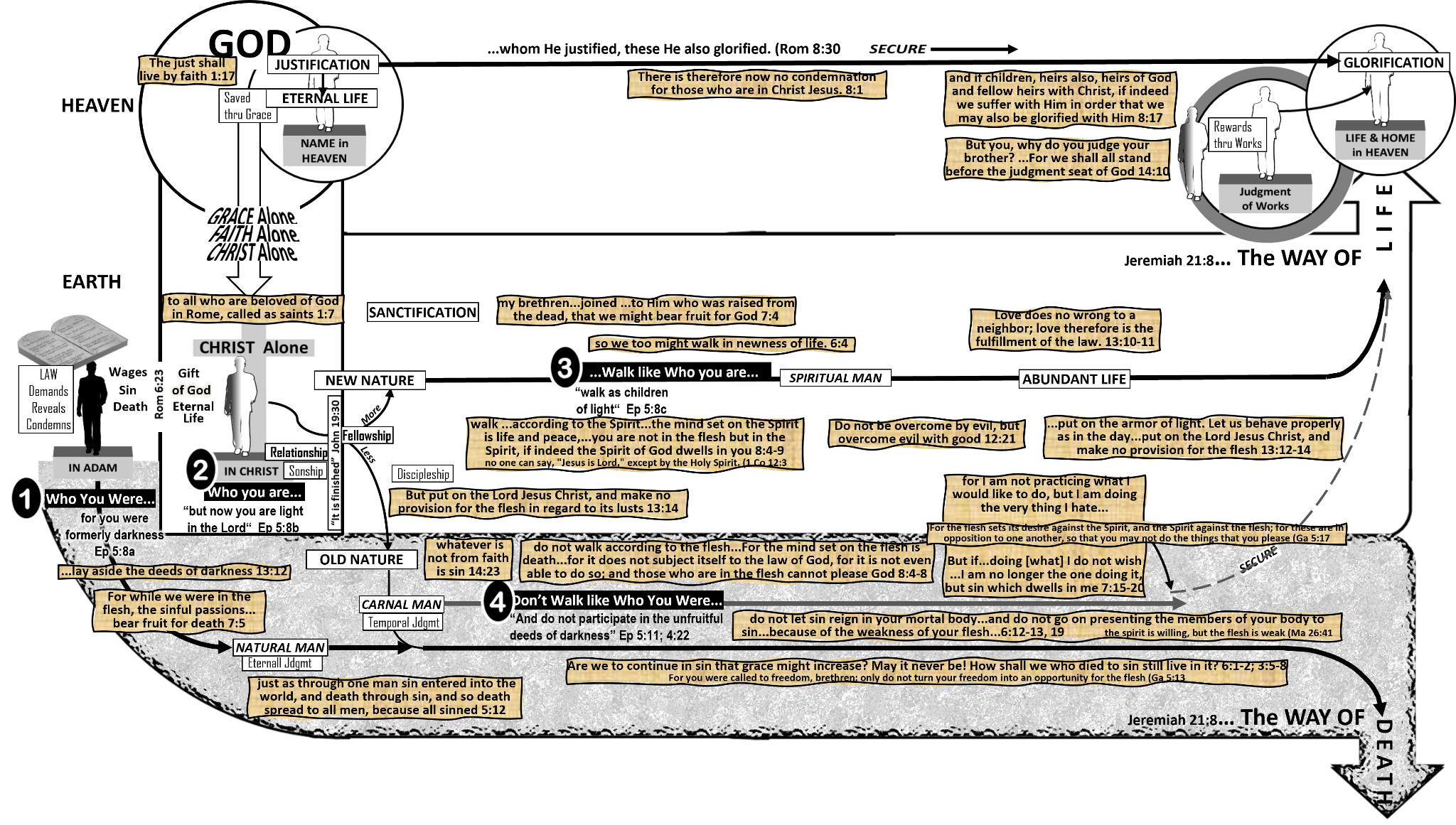 This page UNDER CONSTRUCTION

1 CORINTHIANS GRACE CHART below