To Receive Newsletters, E-mail Studies, U-Tube Studies (very good graphics),
Annual Mid-America Prophecy Conference info, etc....

SUBSCRIBE below... no cost

If you want to receive our free Monthly Prophecy Teaching Letter, just write that on a sheet of paper, include your name and address, and send to: Bible Prophecy, P.O. Box 14575, Tulsa, OK 74159
Home
Jesus says in Matthew 24:25 "Behold, I have told you in advance." From Genesis to Revelation God gives us the gift of a view into the future. Fulfilled prophecy provides the assurance that as yet unfulfilled prophecies will yet be fulfilled just as accurately, literally and completely. Jesus teaches us that when we see the fulfillment of these prophecies, we are to "recognize that He is near, right at the door [of returning]." Matthew 24:33
Bible prophecy testifies to and glorifies Jesus Christ. We will not forget that. Articles will be devoted to the accuracy of the plain, normal and literal text of the Bible, with Jesus always at the center. They will be long on accuracy to the straightforward sense of the meaning, and short on speculation and sensationalism. The bottom line message of Scripture, that Jesus Christ is God the Son and the Way, the Truth and the Life, and the only way to God the Father and Eternal Life, will always be at the forefront of Bible Prophecy As Written.
DO YOU HAVE ETERNAL LIFE?
HERE'S HOW YOU CAN...
Believe that Jesus Christ is the only-begotten SON OF GOD who DIED to save you from your sins and who ROSE FROM THE DEAD that you can have Eternal Life.
If you simply BELIEVE IN JESUS as your Savior, then you will be saved. (John 3:16; Acts 16:31)
MORE...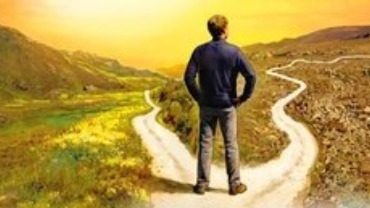 –Todays' Signs–
Is Jesus "at the door"? Mat 24:33
The 2021 MID-AMERICA PROPHECY CONFERENCE...
...is scheduled for May 28-29, 2021
Friday 9am-9pm ... Saturday 9am-1:30pm

Don't forget to put this date on your calendar TODAY! And REGISTER TODAY...below...

This is the Prophecy Conference with the reputation for non-speculative, Bible-first teaching!
Set Aside May 28-29, 2021 for Your Bible Prophecy VACATION ...
… as many have done for the past 10 years.
The coming of Jesus Christ is in the very near future judging from the explosion of End Time signs gushing forth from the big-screen on your home TV. Join us for this annual Conference, which has a reputation as one of the best in America—solidly grounded in What The Bible Says! The strong Bible study is linked together with warm fellowship. Seating with classroom tables (for your Bible, water, note pad & materials) in a large auditorium provides for maximum comfort. Anticipate sharing the Word with some of today's most highly regarded prophecy teachers. But most of all, know that the focus of this Conference is on the Grace and the Glory of Jesus Christ. (More Conference info BELOW & HERE...)

■ CORONAVIRUS PRECAUTION ■
Seating will be spaced & limited. Centers for Disease Control and Prevention (CDC) guidelines will be strictly implemented to maximize everyone's safety and protection.
Conference REGISTRATION is $60.00 per person
RIGHT: register by Pay Pal ⇒ ⇒ ⇒ ⇒
BELOW: register by Mail— copy, print, & send in Form ⇓
The MARRIOTT HOTEL SOUTHERN HILLS TULSA

Event Summary:
MidAmerica Prophecy Conference Apr 2021
Start Date for special room rate: Thursday, May 27, 2021
End Date, check out: Saturday, May 29, 2021
Last Day to Book: Tuesday, April 27, 2021
Hotel(s) offering your special group rate:
Marriott Tulsa Hotel Southern Hills for 96 USD per night
BOOK YOU ROOM here...
Book your group rate for MidAmerica Prophecy Conference Apr 2021
RESTARTING...

RETREAT SCHEDULE... HERE for more...
Prophecy Retreats for the foreseeable future
April 8
April 22
May 6
May 20
Join us on these Prophecy Retreat dates in preparation for the Conference
May 28-29 The MID-AMERICAN PROPHECY CONFERENCE
Conference Theme: "Today's Signs--Is Jesus At The Door?"
Marriott Southern Hills, Tulsa
ALSO: We will be sending out our YOUTUBE studies EVERY WEEK. If you have not signed up, submit your email address on the SUBSCRIBE (free) at top of this page.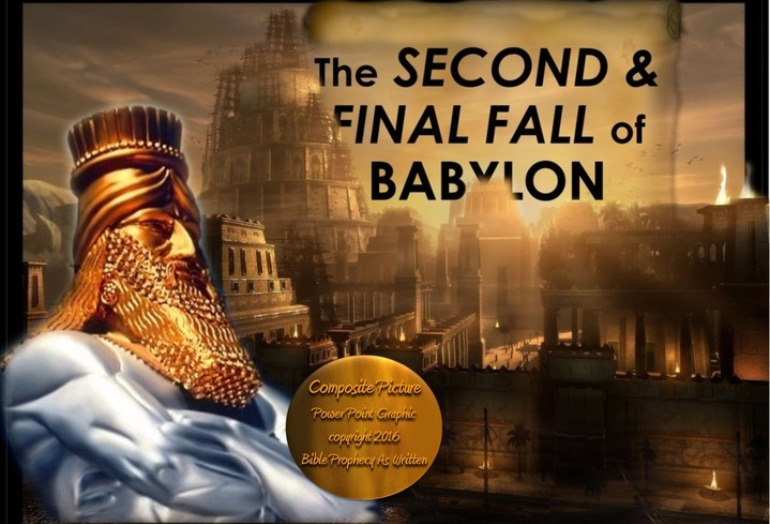 Will BABYLON Be REBUILT in the Last Days?
Will the literal city of Babylon, in modern Iraq, be Rebuilt? Is Babylon, Iraq, that "great city" of "Babylon" mentioned 5 times in Revelation 18? Will original Babylon rise up again to exist as the leading city of the Antichrist at the End Time?
There is
PHOTOGRAPHIC PROOF
that NOT ONE of six (6) prophecies about Babylon in the Old Testament has ever been fulfilled. To fulfill these prophecies, Babylon must rise up again, just as Israel rose up again to fulfill the prophecies of the Jewish return to that land in the Last Days.

ISRAEL is SECURE TODAY...
the Russian Invasion NEXT?
The ISSUE
Are Today's Events lining up with the Biblical prophecies of The Russian-Islamic invasion of Israel predicted in Ezekiel 38-39. A KEY prerequisite to the "Magog Invasion"--Is Israel "secure" today, as it must be before that invasion occurs?


The Israelites are trapped. The Red Sea is before them; the Egyptian army is behind them. Fear mounts. Threats loom large. The Egyptian attack is imminent. (Exodus 14:10-15) Yet Psalm 78:53 says, using the Hebrew word "betach," that Israel during the Exodus is secure because GOD IS THEIR SECURITY.

Ezekiel says the same thing about ISRAEL TODAY regarding the coming "Magog War."
What the Coronavirus CANNOT TOUCH
We have rightfully been told that the Coronavirus is a "pandemic" and a "national emergency." We have been correctly warned of the dangers, and then the prudent precautions to take.
And yet, we have wrongly been told that "we can all work together and beat this because it is in our power and up to us." But that is wrong in two ways. Yes, "We can all work together" is good, but it is not enough. And "It is in our power and up to us" is not in our power. It is way beyond our power.
1. Yes, we must work together. Let's do it, and do it well!
But we must go beyond that and Turn to God (individually, and nationally)
2. No, defeating the Coronavirus is not in our power. It's in God's Power!
We must Repent and as a nation turn in prayer to God.
Here is what the Coronavirus cannot touch,
For He Himself has said, "I will never leave you nor forsake you." (He 13:5
EVERYTHING JESUS EVER SAID, HE STILL SAYS!
"The LORD is my helper; I will not fear. What can man [or a plague] do to me?" (He 13:6
EVERYTHING JESUS EVER DID, HE STILL DOES!
Jesus Christ is the same yesterday, today, and forever. (He 13:8
EVERYTHING JESUS EVER WAS, HE STILL IS!
The Power, the Forgiveness, the Love and the Compassion of God is what we need. Let's Pray and Turn, and Trust our Merciful God. For here is more that the Coronavirus CANNOT TOUCH,
· For as high as the heavens are above the earth, So great is His lovingkindness toward those who fear Him. (Ps 103:11
· "And when you hear of wars and disturbances, do not be terrified; for these things must take place first, but the end does not follow immediately… and there will be great earthquakes, and in various places plagues and famines [economic crises}…(Luke 21:9-11
· For I consider that the sufferings of this present time are not worthy to be compared with the glory that is to be revealed to us. (Ro 8:18
· Who shall separate us from the love of Christ? Shall tribulation, or distress, [or the Coronavirus] or persecution, or famine, or nakedness, or peril, or sword ? (Ro 8:35
· And we know that God causes all things to work together for good to those who love God, to those who are called according to His purpose. (Ro 8:28
· "... I go to prepare a place for you...I will come again, and receive you to Myself; that where I am, there you may be also. (John 14:2-3

REVELATION DVD SET (only 7 sets left)
* Chapter & verse (all 22 chapters), 28 1-hour-plus DVDs
* Personal viewing & study, Bible study groups, Church-study, etc.
* Graphic Power Point animated-art to aid understanding.
* Focus is on Scripture, not speculation, in a literal understanding context.
* FULL SET- $150.00 (order through Pay Pal on "Buy Now" button below, or by address or telephone number below)